This is the little suite of the Forestarìa farm.
Tiny room where you can listen the little creek and make a shower with a view!
Just ouside of the cottage, you will find the wild mint.
Menta room is a small cabin in two level. Upstairs, a double bed with a big window and downstairs a little wardrobe space and a rustic toilet with a tiny sink and a warm shower.
Menta is a special and unique room, it is not very high but comfortable for a great sleep and has the best privacy because is an old building in a side of the garden.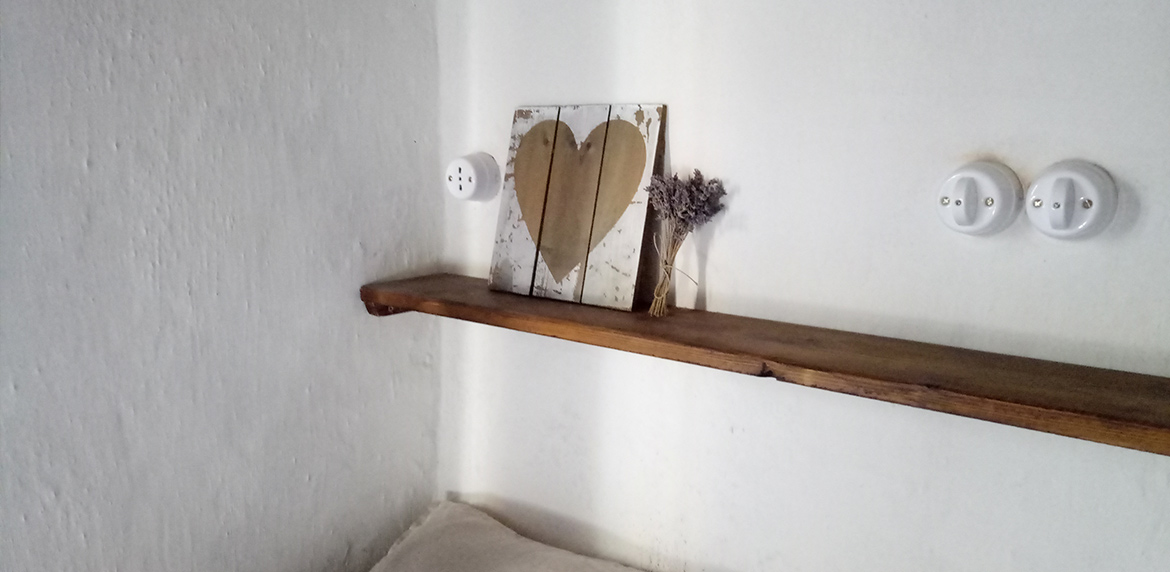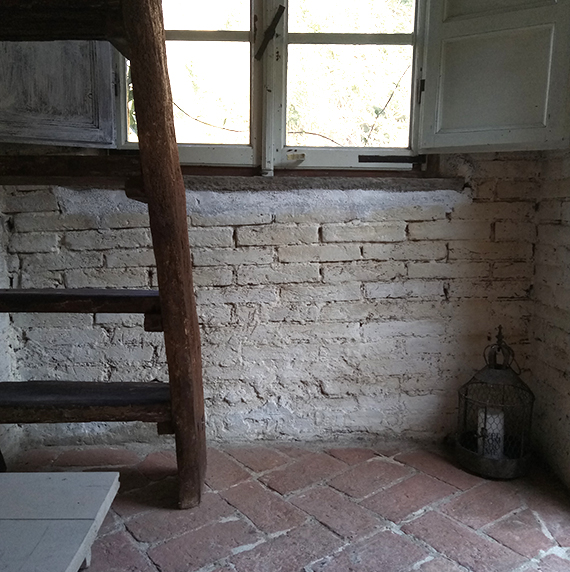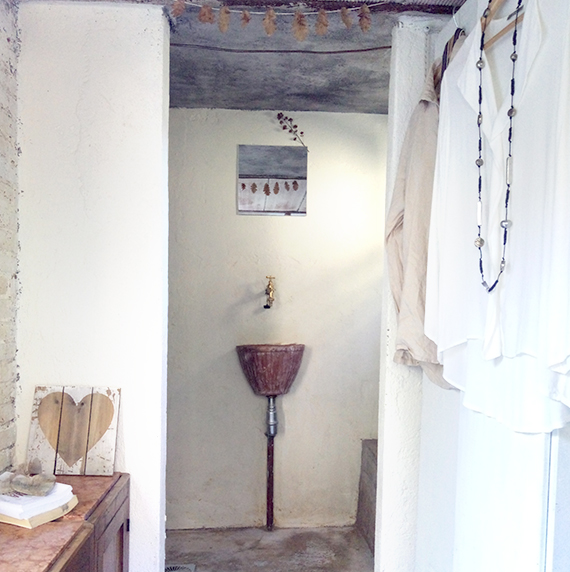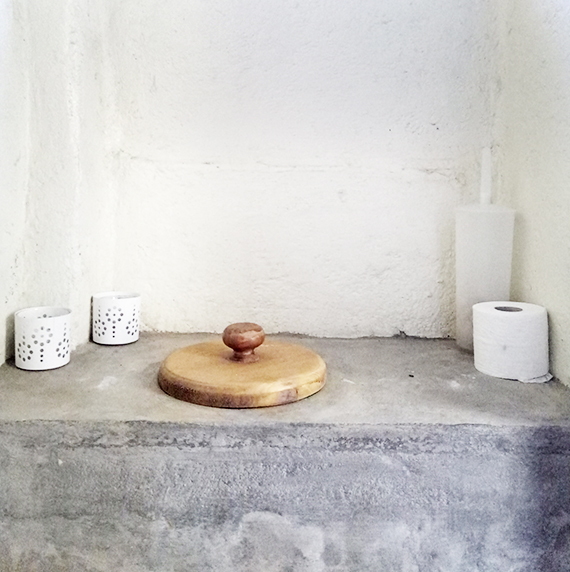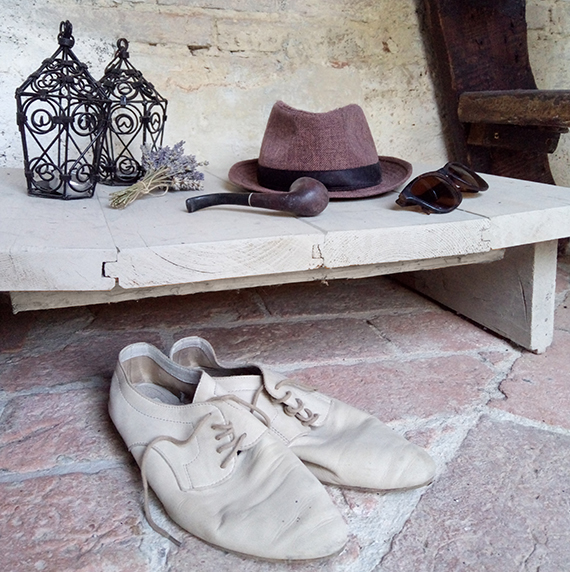 Our breakfast:
MENTA DOUBLE BEDROOM
A simple Italian breakfast is include in your stay:
- Italian or American coffee and tea
- cookies
- jams and toast
- yogourt
- fruit juice
- toast with Forestarìa olive oil
- toast with cheese and ham
- fruit salad

You can also add fresh homemade delicius baked item like pancakes and eggs(scruble, fried, boiled) - with the addition of 3 euros per item:

Every morning, you can sit at the table in our garden and enjoy the tuscan countryside, relax yourself and enjoy our homemade fresh breakfast.
Traveling it leaves you speechless then turns you into a storyteller
I. Battuta
It is possible to take a cooking class, have a wine tasting in a winery near us or just enjoy the silence with your favourite book on the cart in our garden.
Are you still thinking? Make your booking at the Menta room..